Small cars are perfect for daily commuting. Running more efficient than larger sedans and crossovers, while easily maneuverable in city streets, parking areas and in your driveway and garage at home. But oftentimes small hatchbacks and sedans lack useful space and capabilities to get you going. That's where the used Nissan Sentra sedans you'll find here in Grand Junction stand out among a crowded class. For years Nissan has made the Sentra spacious in both the cabin and trunk areas, while delivering a perfectly capable and efficient driving experience, perfect for commuting wherever you work in Colorado. Search through these available used Sentra models, then visit our Grand Junction Nissan dealership serving Delta today for a closer look and a quick test drive.
The Sentra has been a longtime Nissan flagship car, offering a slightly smaller setup than the popular Altima, while providing a larger cabin and more capable sense of performance than the compact Versa. Most of the used Sentra models found here at Red Rock Nissan are from the past few model years, so you know you'll have updated tech for infotainment and safety. The Sentra has long boasted some of the most fuel-efficient engines available in the Nissan lineup, so a used one is a perfect choice for your daily commuting. Consider the model year, mileage and price of the used Sentra you feel will work best for you, then be in touch or swing on over to our Nissan dealership at Highway 6 and 50 in Grand Junction today to see more.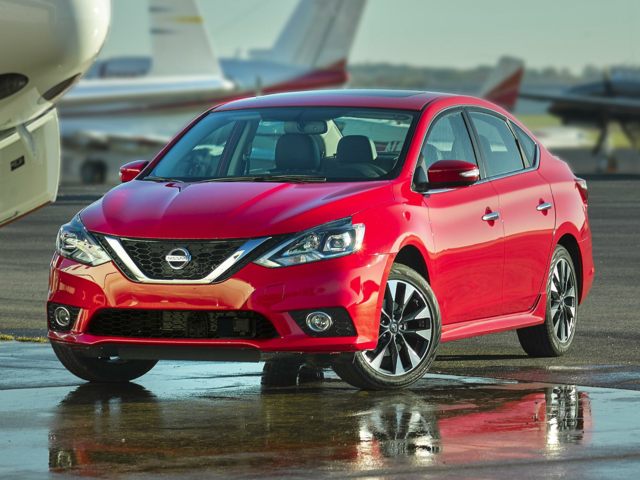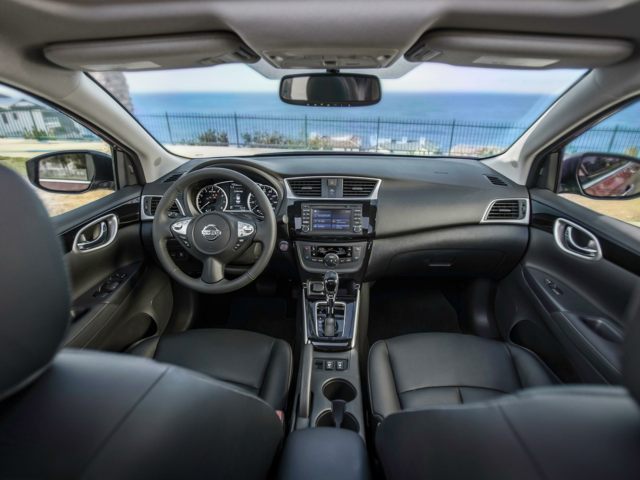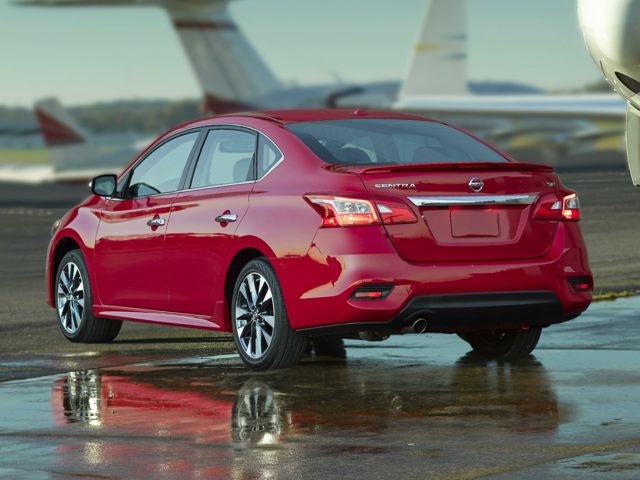 Safety
Of course the used Sentra model you find here at Red Rock Nissan will provide you with a sensibly efficient ride for your daily commuting, but just as important as saving money on fuel, if not more so, is staying safe out on the road. Along with the usual level of airbags and other standard safety equipment, many versions of recent Sentra editions come with a rearview camera, helping you to safely back out of a driveway or parking space. Other editions will include adaptive cruise control with automatic emergency braking and blind-spot monitoring with rear cross-traffic alert, which are helpful for navigating the highways of Colorado safely. If these kinds of modern driver aids are important for you, be sure to ask our friendly and helpful sales professionals which used Sentra versions are equipped with Nissan's high-end take on safety technology, and we'll find you the right match.
Performance
If you desire a high-performance vehicle with plenty of horsepower, our Delta area Nissan dealership has plenty of new and used options for you to consider. The Sentra, however, isn't going to be winning you any road races. What any of these used versions do offer, however, is sensible fuel economy for your daily travels. Most of these Sentra editions are equipped with a 1.8-liter four-cylinder, with many paired with a CVT setup, all working to reduce emissions and fuel consumption. You'll earn up to 37 mpg on the highway with the right setup, which keeps you on the road for far more miles between stops at the fuel pumps, saving you money along the way.
If you're willing to sacrifice a few mpgs for a peppier sense of performance, some of the latest Sentra editions come with a 1.6-liter turbocharged four-cylinder, delivering 188 horsepower. That still might not seem like a hugely impressive figure, but keep in mind the Sentra is a lightweight, smaller car, so that turbocharged output is more than enough to get you moving along at a pretty swift pace.
Features
As we mentioned earlier, the Sentra has long delivered a surprisingly spacious cabin for a small sedan. The cabin is designed to give rear seat passengers more head and leg room, with dimensions that are commonly found in larger midsized sedans. That makes the Sentra an ideal choice for the carpool or if you have kids. Similarly, the trunk is considerably larger than what's found with other small cars, giving you more cargo storage capabilities.
Depending on the model year you select, you can expect a wide range of useful features. Touchscreen technology is popular these days, and many of our used Sentra models come with that kind of interface, along with a range of infotainment systems that keep you connected while on you're on the go. Consider your desires for Bluetooth, smartphone integration, navigation and more, and we'll find you the used Nissan Sentra here in Grand Junction that includes everything you want.
Financing
When you're ready to test drive a new Sentra, come on over and we'll get you started. Before visiting, it's a smart idea to fill out a financing application online. That way you'll be prepared to secure a used car loan when you find the kind of Sentra edition you're interested in driving back home to Delta or wherever you live in Colorado. We'll go over all your used car financing options, helping you figure out how much you can afford to put down up front, and so you can see how much you'll owe on a monthly basis to pay off your used car loan.
There's plenty to love about any of our used Nissan Sentra models we have available here in Grand Junction. Find your way over to Red Rock Nissan today to take a closer look at our used Sentra models, and we'll take you for a quick test drive so you can try it out for yourself.