Find the Ideal Used Nissan Rogue at a Competitive Price in Grand Junction
Finding the perfect used compact SUV can be tricky. You want it to be small and agile enough to get in and out of parking spots with ease, but you need to be able to make the most of its space. Yet, even though you want a smaller vehicle, you still need it to feel substantial enough on the road to give you a sense of security. Luckily, you don't have to go hunting around to find an SUV that matches your needs. We have pre-owned Nissan Rogue models right here at Red Rock Nissan, waiting to show off their just-right size and versatile nature.
Exterior
Boasting a smooth, stylish design, the Nissan Rogue cuts a stunning figure. Its athletic stance communicates an eagerness to pack up and head out on your next adventure, whether that means navigating busy streets during your daily commute or heading off for an exciting weekend outing around Delta. While the Rogue is considered compact, is hardly what one might call diminutive. Parking and maneuvering around town is easy thanks to its relatively small size, but the Rogue is still large enough to make you feel like you have a bold presence on the road.
Interior
Don't let the "small SUV" designation fool you. The Nissan Rogue makes inspired use of its space, offering ample room for passengers and enough cargo space to make its rivals jealous. The cabin is roomy, quiet, and adaptable, giving you and your passengers plenty of room in which to relax and store gear. Excellent small-item storage lets you secure your stuff while the versatile, easy-to-configure cargo area simplifies the process of accommodating luggage, groceries, and other gear.
Drivers and passengers alike will love the comfortable seats, relaxed ride, and quiet cabin that the Rogue has to offer. Designed to keep passengers comfortable even on long drives along stretches of highway, the Rogue is poised to get you and your gear where you need to go in comfort and security.
Technology
The Rogue offers a wide variety of technology features to help you stay connected, focused, and entertained every time you take the wheel. With features like hands-free calling and messaging, USB ports, navigation, and more, you can make the most of your drive and take full advantage of the Rogue's connectivity opportunities. These exciting features help to enhance your drive without pulling your focus away from the road, allowing you to enjoy music, make calls, and more without having to fumble with controls.
Safety Features
The Nissan Rogue takes the subject of safety very seriously. With many late-model Nissan Rogues gaining TOP SAFETY PICK ratings or better from the Insurance Institute for Highway Safety, you can breathe a bit easier knowing that the crashworthy Rogue is well-equipped and expertly designed to help you and your loved ones stay safe.
The Rogue features a high-strength cabin and structures designed to absorb impact in the event of a collision. This smart engineering is part of what earns the Rogue such high marks when it comes to safety. You can also find a variety of driver-assist features such as adaptive cruise control and a lane departure warning to give you an added boost of confidence.
Performance
Explore underneath the Nissan Rogue's hood and you'll find an efficient 2.5L engine that works hard to give you the power you need while helping you cut back on the time (and money) spent at the pump. With ample strength and impressive fuel economy at your fingertips, you can take on your adventures with confidence.
If you're looking for a vehicle that can handle the rough road conditions that you might find in Grand Junction and other parts of Colorado, you'll love what the Nissan Rogue has to offer. Many used Rogue models come with all-wheel drive. By sending extra power to all four wheels when needed and letting the front wheels handle the brunt of the work when you're up to speed, you can enjoy improved stability and fuel efficiency, even when the weather and roads are less than ideal.
Why choose a Rogue with AWD? Rain, snow, and winding roads can be complicated obstacles for an ill-prepared vehicle, but AWD gives the Rogue an added edge. By adapting to harsh road conditions, the Rogue's AWD system can offer you better traction and control when roads are slick, twisty, or both. If you're looking for a bit of extra confidence when traversing tough terrain, the Rogue can help you conquer troublesome roads and grant you the confidence boost you need.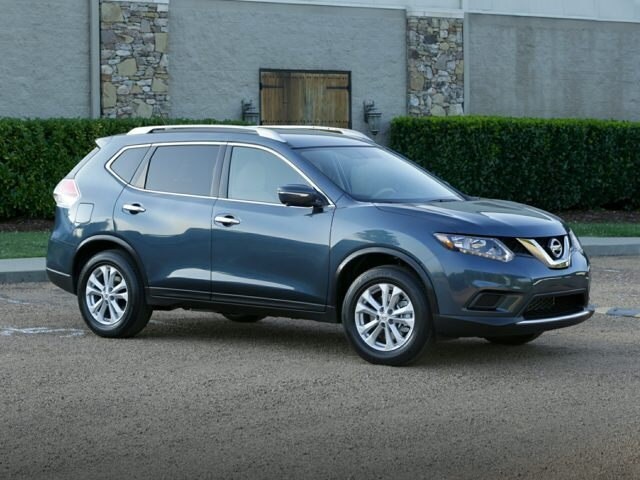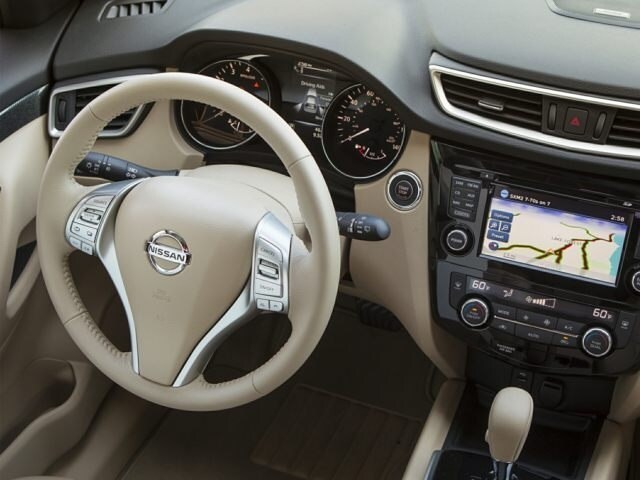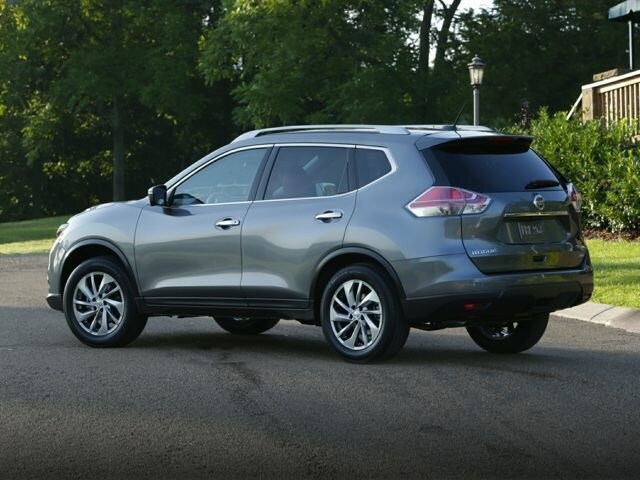 Visit Red Rock Nissan to Learn More
Excited to try out the Nissan Rogue for yourself? We have a wide variety of spectacular pre-owned Nissan Rogue models available for sale here at our dealership. If you're looking for an affordable compact SUV that offers the space and versatility you want along with the safety ratings and efficiency you need, we have a Rogue model for you.
Stop by our Nissan dealership in Grand Junction today to explore our used Nissan Rogue inventory further and see what this incredible SUV can add to your driving experience. Our sales experts can walk you through our selection and help you pick out that one that best matches your individual needs. Ready to begin? Our finance center can guide you through the financing steps. Call or stop by with any questions!