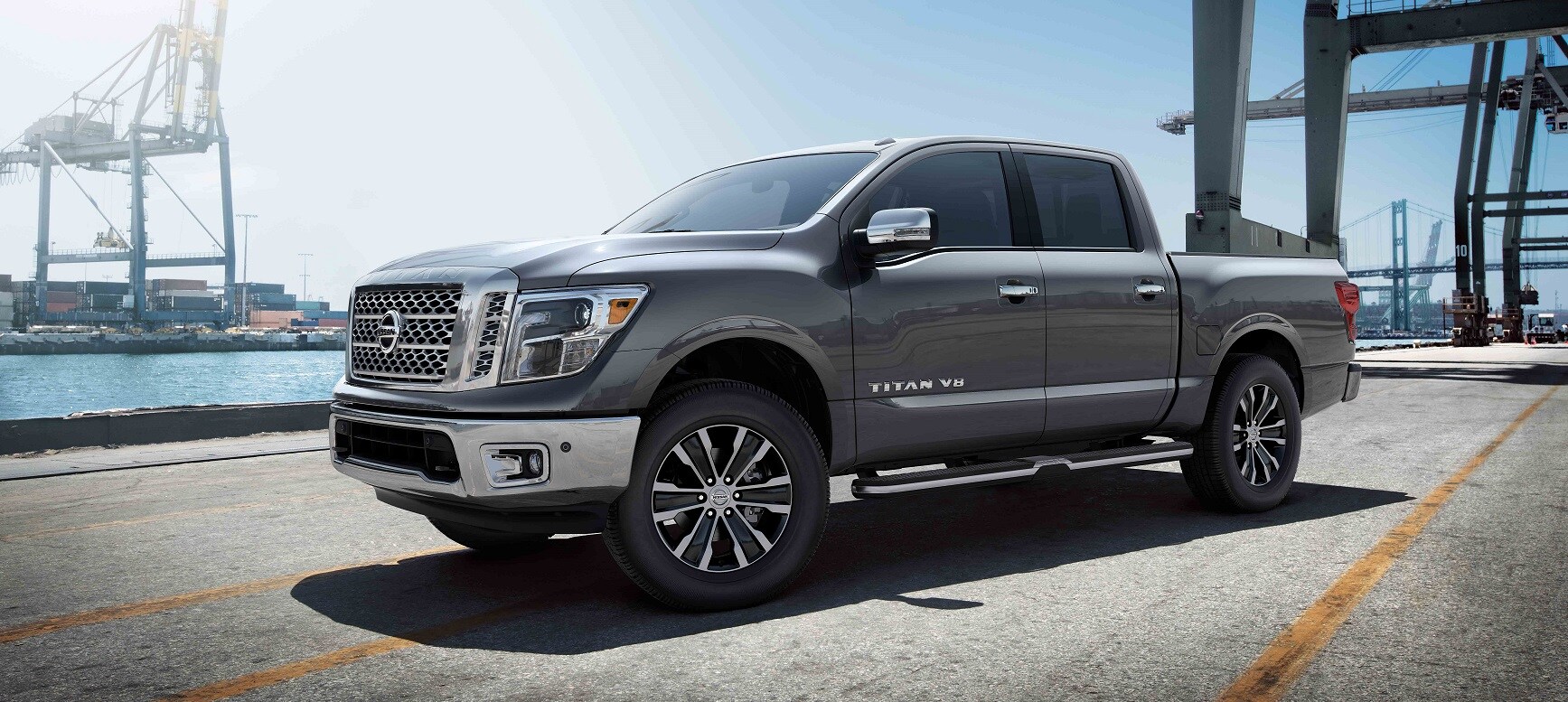 New Nissan Titan
For Sale in Grand Junction
Features that Make the New Nissan Titan a Great Pickup Truck
Finding the right full-size pickup truck can take time. It's important to discover what each model has to offer. Check out the information provided about the new Nissan Titan. We have made it easy for you to schedule a test drive if you see a vehicle that could work for you.
2
Whether you've been a long-time resident in Colorado's Western Slope region or you live 15 minutes east in M
High Level Vehicle Overview: Quick Facts to Know
Standard Endurance® V8 engine with seven-speed automatic transmission.
Five trims ranging in sophistication from the S base trim to elite Platinum Reserve.
Three cab sizes come available for the Nissan Titan: Crew, King, and Single.
Towing capacity stretches to 9,660 pounds and maximum payload lands at 1,930 pounds.
You can get your truck with a choice of drivetrain system: four or two-wheel drive.
The Titan follows Nissan's five-year/100,000-mile bumper-to-bumper warranty.
While these points only present an overview of the Nissan Titan. They illustrate the fact that you'll have various methods of personalizing your next truck. From the size of your truck's cabin to whether your truck will operate with four-drive drive, your Titan will be ready to fully serve you when loading up items in the cargo bed, hooking up your trailer using your RearView Monitor, or sending texts with your Hands-free Text Messaging Assistant. Are you ready to dive into more details? Here we go.
 esa County, we want you to think of Red Rock Nissan first as your connection to the latest Nissan models, starting with the Nissan Titan. This truck is a people-pleasing truck because of the balance it strikes between towing/payload, safety, and technology. To advertise a truck as more than a hard worker, you need more than how much it hauls. You need to show how user-friendly it is for everyday life in Clifton, CO.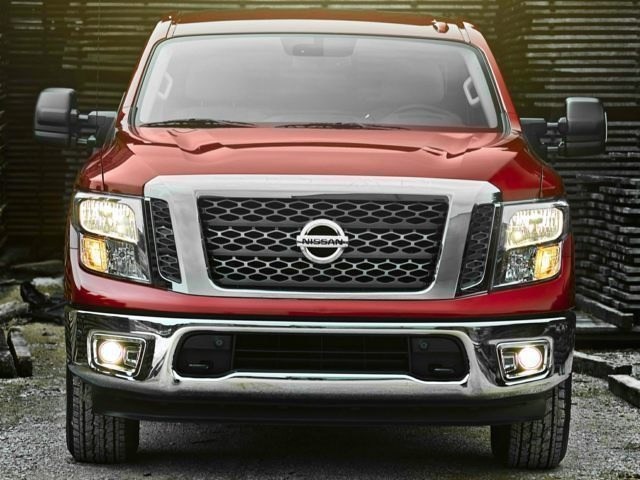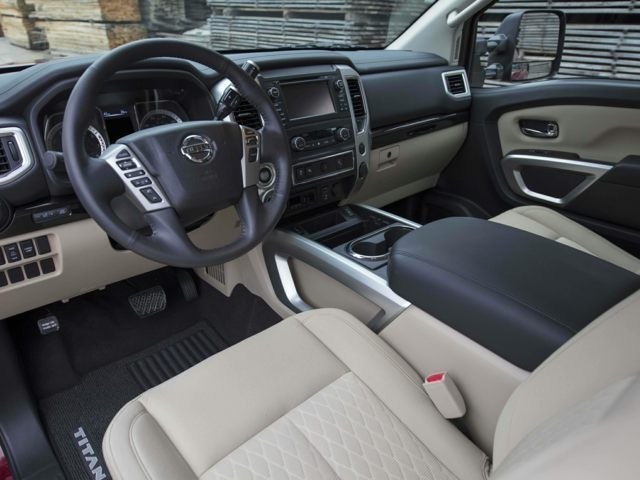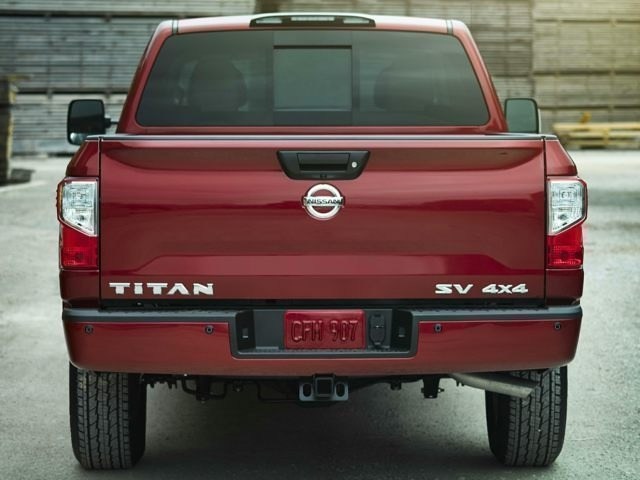 Performance
What can you expect from the Nissan Titan? For starters, it has a powerful engine that feels lively on the roads of Grand Junction. It's the type of pickup truck that's optimal for leisure activities and work. Whether you have a load to haul or you're getting on the road for an extended period of time, the Titan is ideal. It produces a significant amount of horsepower and torque. Driving a new Nissan Titan around Clifton is a fun experience because it feels stable and handles well. If you happen to drive on roads that are bumpy, you won't notice as much in a Titan.
Technology
Whether you're in your truck for a short trip to the grocery store or a much longer drive, the technology in the new Titan will make your time on the road more enjoyable. This is especially the case if you choose a higher trim level with premium entertainment features. There's also a high-quality touchscreen and plenty of features to help you stay connected when necessary.
Safety
The Nissan Titan has an incredible list of features that will allow you to feel safer on the roads of Fruita. For instance, some technologies help you reverse with a higher level of confidence. Some features even provide an alert when something is awry. Many of the impressive driver aids are standard. There are also a good number of available features that further elevate this pickup truck. Nissan takes advantage of innovative technologies to uphold a commitment to safety.
Trim Configurations
As you transition from one trim to the next within the five-model Nissan Titan lineup, you'll see a build-up of amenities and changes in design. By chatting with one of our Nissan experts, we can help you narrow down your search to the Titan model that meets every expectation on your dream-truck list from a heated steering wheel to the presence of Blind Spot Monitoring.
Titan S
Titan SV
Titan PRO-4X®
Titan SL
Titan Platinum Reserve
Design
The Nissan Titan has been refreshed, which is evident the first time you see the exterior. It has a modern and bold presence that's elevated by the grille, accents, and badging. There are several trim levels, which gives you a chance to create a look that aligns with your preference.
Features
The Nissan Titan is roomy and accommodates passengers when you go on long trips. There are different types of seats and configurations available that depend on the trim level chosen. While the base model is nicely appointed, there are more upscale options available. Regardless of which trim is chosen, there are durable materials throughout the cabin.
If you're looking for a truck that has a great towing capacity, the Titan will accommodate your needs in Delta. This is partly what makes it such an ideal work truck. It's also one of many reasons why the Titan remains the right choice for many drivers seeking a vehicle that looks and feels great. Do you enjoy off-roading? If so, consider a trim level that has features that enable you to take on a rough terrain. This includes a trim with tires, shocks, and other features that make off-roading aronud Montrose safe and more fun.
The versatility of the Titan includes the ability to choose the cab style that you want. You can also select an ideal bed length. These options enable you to create a truck that's ideal for your situation. It enables you to decide how much room you want for passengers versus how much space you want for cargo utility. The good news is that you can choose a cab and bed that are both sizable.
See the Nissan Titan Today
In addition to the Titan, there are other New Nissan vehicles for Grand Junction area drivers to consider, such as the Altima, Maxima, Rogue, Frontier, Murano, Pathfinder, Versa, Kicks, Armada, GT-R, LEAF and NV. In addition to arranging a test drive as previously mentioned, you can contact us at Red Rocks Nissan in Grand Junction for more information.